Dr. Jonathan Saunders
Dr. Saunders has been helping people look and feel their best since 1991. His experience and skill will give you the results you desire.
Come for a consultation with Dr. Saunders and his staff at your convenience.
See also his website at DrJonathanSaunders.com
Education
1975-1979: Williams College, Williamstown, MA. B.A. (Cum Laude) 1979
1979-1983: Northwestern University Medical School, Chicago IL. M.D. 1983
Michael Reese Hospital and Medical Center, Chicago IL. General Surgery Resident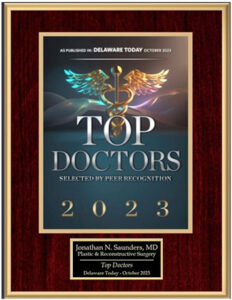 University of Chicago Hospital and Clinics, Chicago IL. Research Fellow, Plastic Surgery
University of Chicago. Plastic Surgery Resident
Board Certifications
American Board of Surgery: Qualified October 1988
American Board of Plastic Surgery: Certified November 1995, Recertified November 2004
Medical Licensure
State of Delaware
State of Pennsylvania
State of Illinois (1984)
Awards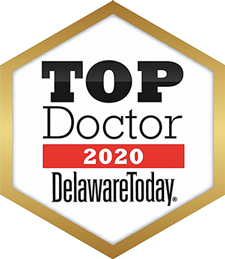 Delaware Today "Top Doc" (1994, 1996, 1998, 2001, 2004, 2006-2020, 2023)
News Journal "Readers Choice Selection" (2004-2019)
Americas Top Doctors (2002, 2004, 2006-2019)
Certificate of Advanced Education in Cosmetic Surgery (2003)
Dr. Katheryn Warren
Dr. Warren performs all cosmetic and reconstructive procedures and is particularly interested in breast reconstruction. She understands her patients' needs and desires and achieves beautiful results. She looks forward to seeing you soon
Education
1981-1985: Massachusetts Institute of Technology, Cambridge MA, Bachelor of Science (Chemistry)
1985-1989: University of Connecticut Health Center, Farmington CT, MD
1989-1994: Medical Center of Delaware, Wilmington DE, General Surgery resident
1994-1997: Lehigh Valley Hospital, Allentown PA, Plastic Surgery resident
Awards
Top Plastic Surgeon 2018
Delaware Today "Top Doc" 2019-2020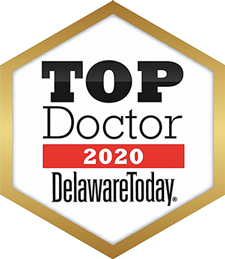 1985: Merck Index Award for Outstanding Scholastic Achievement in the Field of Chemistry
Board Certifications
American Board of Plastic Surgery, March 1999
American Board of Surgery, September 1995
Medical Licensure
State of Delaware
Dr. Julia MacRae
Dr. MacRae likes to see Plastic Surgery as an opportunity to help people feel confident and productive in their lives. In reconstructive surgery, whether due to trauma, cancer, or other causes, the benefits are clear and the results gratifying.
Similarly, cosmetic surgery can be helpful for the patient who wants their appearance to reflect the way they feel inside. Too often, patients say "People always ask me why I'm tired, or angry. But inside I feel just great! I just want to look as good as I feel." That is the perfect reason to consider plastic surgery.
Dr. MacRae offers daytime and evening office hours, in order to best suit your schedule. She is also happy to serve our Latino community, as she speaks Spanish (La doctora habla español).
For more information, visit her website at DrJuliaMacRae.com
Be sure to ask for a surgeon who is board certified specifically in Plastic Surgery, the only specialty recognized by the American Medical Association to have expertise in cosmetic and reconstructive surgery. The circle logo on our home page can only be displayed by board certified Plastic Surgeons.
Education
1997-2002: University of Virginia Department of Plastic Surgery Residency Program
1993-1997: Yale University School of Medicine. M.D.
1986-1990: Haverford College. B.A. in Molecular Biology.
University of Costa Rica (fall 1989)
Board Certification
American Board of Plastic Surgery, November 2004
Medical Licensure
State of Delaware (current)
State of Virginia
Dr. Dakota Urban
Dr. Urban has over nine years of surgical experience and did his Plastic Surgery Fellowship at the University of South Florida and his General Surgery Residency at Christiana Care Health System. He received his Doctorate of Medicine from the University of Kansas School Of Medicine.
He will start seeing patients in the office August 1, 2023.